Prep Time: 10 minutes
Cook Time: 5 minutes
Total Time: 15 minutes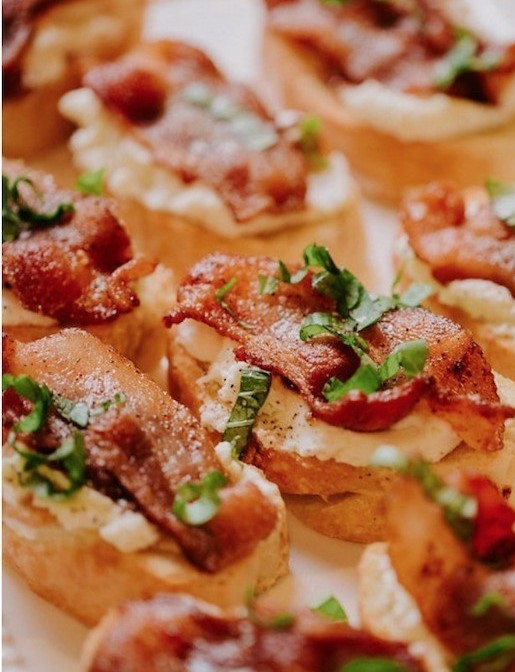 Ingredients
10 slices thick cut bacon cooked and cut into thirds
1 baguette sliced 1/2″ and toasted
olive oil
8 oz whole milk ricotta
fig jam
sea salt
freshly ground pepper
Instructions
Cook bacon until done but not too crispy, set aside. When cooled, cut each slice into three pieces.
Preheat oven to 400 degrees and place rack in upper third of oven.
Slice baguettes and brush each slice with olive oil, place on cookie sheet, toast for 3-4 minutes.
When baguette slices a slightly golden, spoon ricotta onto each little toast and put back into the oven for 1-2 minutes, just until cheese is slightly warm. Remove from oven.
Top each toast with a small spoonful of fig jam, top with bacon and sprinkle with sea salt and freshly ground pepper. Serve and enjoy!