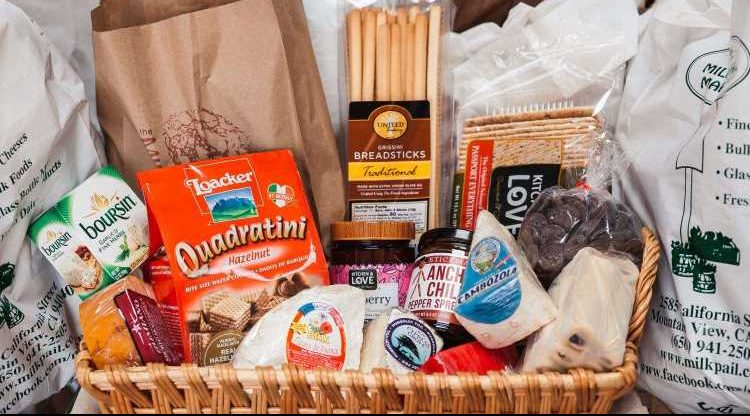 We have officially launched our new Milk Pail 2.0 Drive-Thru!
We feel such gratitude for you, our community, and appreciate all of your support. Thank you for being the best customers in the world! As we continue to adapt to these uncertain and evolving times, we hope to offer you some small comfort with an exciting array of Milk Pail cheeses, produce, and other favorites. Please check out our current offerings under the 'Shop' tab. All orders are placed online, and are picked up from our warehouse in Mountain View.
Since 1974, The Milk Pail Market stood at the corner of California St. and San Antonio Rd in Mountain View, providing our community near and far with fresh produce, unique cheeses, and specialty European products 7 days a week. If you ever found yourself in the small, tight aisles of the Milk Pail on a Saturday morning, you were fortunate enough to be part of a quintessential Mountain View experience! Our loyal fans temporarily waived their personal space as they scrambled to find the freshest produce at the best deals and the get-it-before-it's-gone cheeses from around the world. We prided ourselves on being a one-of-a-kind grocery store for the culinary "thrillseekers".