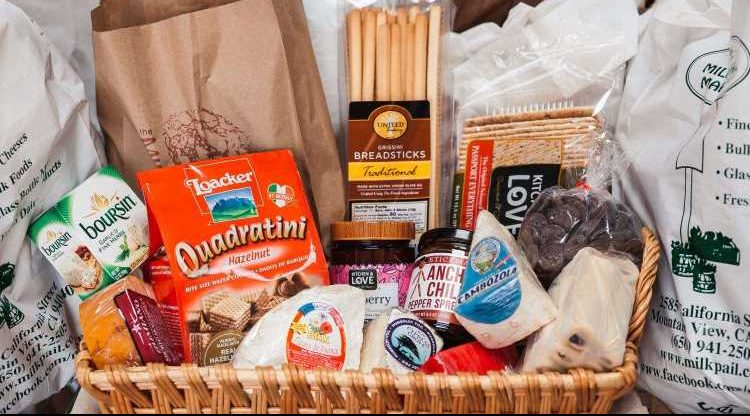 Thank you for your support in 2020!
Beloved Milk Pail Customers
We are grateful for the incredible community support all of you gave us in 2020 as the Milk Pail reopened as a "Pop up" concept. This Covid Era business was hugely embraced by so many of you.
During this past month, I have thought long and hard not only about the future of the Milk Pail, but of my own personal goals. Reimagining the Milk Pail as a contactless Drive-Thru grocery has been an incredible learning opportunity. I wanted to serve the needs of our local community in the face of a global pandemic, bringing small joys through the comfort of good food. In December 2020 after 8 long years, I finally completed my undergraduate degree at UC Berkeley. I am hoping to take all that I have learned throughout my Milk Pail journey and explore new beginnings. As we look into our crystal ball for 2021, we see the potential for a return to normalcy. So, it is with both sadness and joy that we have decided to bring the Milk Pail Drive-Thru to a close after this weekend, February 13.
For now, we will say goodbye to the second chapter of the Milk Pail Saga. We are honored to have been part of your lives in 2020. And who knows, maybe we'll see you again — The Milk Pail has a habit of reinventing itself!
With that being said, we will be doing one final Valentine's Day Drive-Thru sale this Saturday, February 13. Stock up on delicious cheeses, local bread, sweet treats, frozen chocolate croissants, fresh sausages, and other "can't live without 'em" goodies!
With lots of love and cheese,
Kai Rasmussen & Family